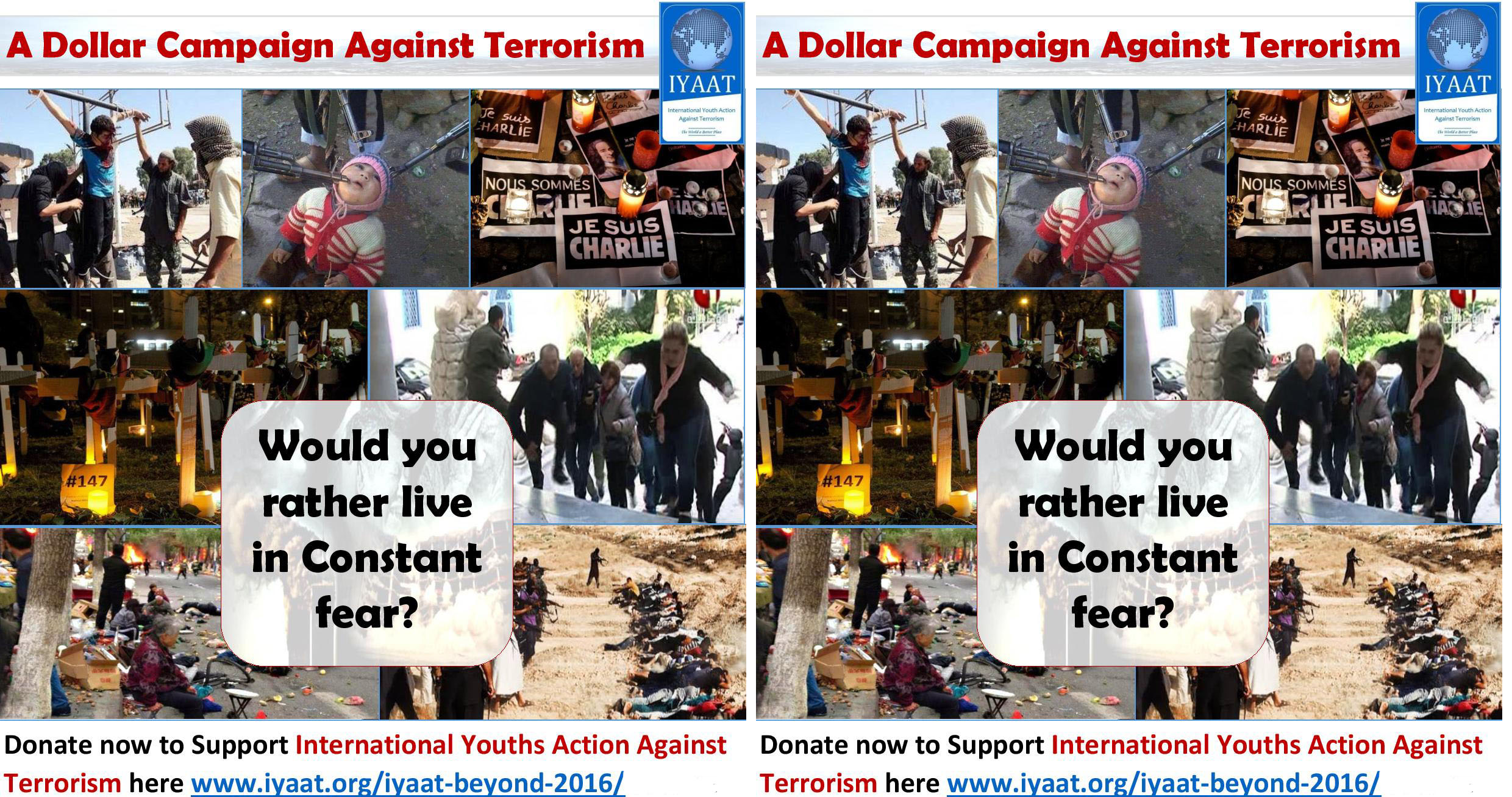 .
Hello fellow youths,
As we brace up for our next point of action as International Youths with a common interest to make our world a better place,that is the International Youths Conference on Counter-Terrorism,we also take time to look beyond that,beyond 2016-what do we stand to do more?
It is in this regard that we plan to kicked off worldwide activities and initiatives with our current and future partners,so as to move us,as an organization,from mere voices to being agents of real active change on the ground level. We don't want to remain the youth voices who never did anything active or substative on a practical level-that's what should make us different.
I hence call upon you to join hands and assist the
A Dollar Campaign Against Terrorism
which is an online fundraiser aimed at catering for our post conference activities.The real support the organization can get will always start from within,as chairty begins.Please find herewith a poster for the same,share your social platforms (With the hash tag #ISupportIYAAT),print and post on your school/workplace notices,Anything to get it shared-make a point your self to at least donate as an initiative of your self for we must jointly deliver the better world we so much promised we will.
This world, with its institutions, belongs to the youths who inhabit it. Whenever they shall grow weary of the existing systems and wars, they can exercise their birthright of amending it, or exercise their revolutionary right to overthrow it.
Discourage over-reliance on others and the older generation.Persuade yourselves to compromise whenever you can. As a peacemaker, the youth has a superior opportunity of being a greater change.There still is room enough.
Thank you.