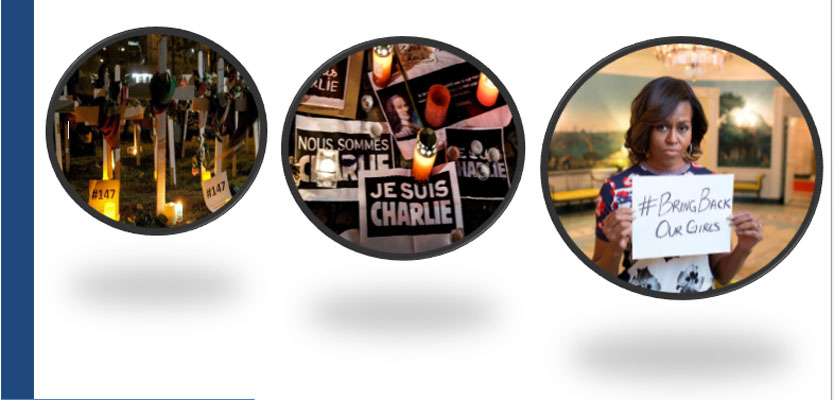 At the completion and submission of your consultations,they will be reviewed and:
Successful youth consultants will receive certificates of participation from the International Youth Action Against Terrorism;
The Successful youth consultants will be eligible to participate in the
International Youths Conference on Counter-Terrorism
The above will also be quoted in the Post-2016 Conference Document ("The Global Youths' CVE Declaration: Effective Cooperation for Impact-Oriented Countering Violent Extremism")
The consultants will be installed as IYAAT Youth Goodwill Ambassadors during the IYCCT Conference, for a period of 2 years.Participation Guide
1. Download the
Consultants Participation form
here (
Consultant's Participation form
);
2. Join other Participating partners on the
Facebook Group
here
https://www.facebook.com/groups/iycct/
for interactions and exchange of ideas/information.
3. Using the Consultant's Participation form,conduct a survey using the questions of between 20 to 50, or more youths,then submit a summary report of your findings to the email address provided in the Participation form.
Eligibility
Must be an individual of age 35 years or below (Not older than 35 Years); or
A youth led organization;
Must come from the participating countries here below.
Participating Countries
Afghanistan
Bangladesh
Botswana
Burundi
Burma
Cameroon
Congo
Egypt
Ethiopia
Gambia
Ghana
Grenada
Guinea
India
Indonesia
Kenya
Liberia
Mauritius
Morocco
Malawi
Nepal
Nigeria
Peru
Pakistan
Philippines
Rwanda
Somalia
Sierra Leone
Singapore
South Africa
South Sudan
Syria
Tanzania
Tunisia
United Kingdom
United States of America
Uganda
Yemen
Zambia
Zimbabwe
If your country has not been listed above but you wish to participate,please feel free to let us know by send request to iyaatorg [at] gmail.com c.c. programmes [at] iyaat.org