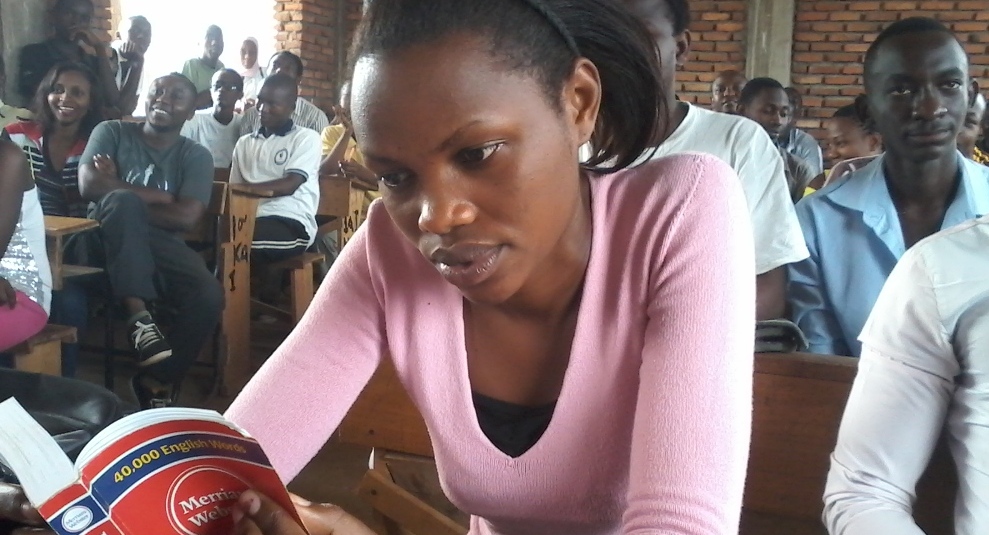 At the time that Burundi which is a French speaking country, strives to succeed with its integration in the East African Community and current global village due to communication barrier. The Burundian government decided to offer a code of motivation for Burundians at large and young people in particular to improve their oral and written expression in English by introducing English classes in the school syllabus from primary school . Still, challenges related to the problems in English language which is a viable tool of communication at the market place in this global village and especially within this community, constitute a major obstacle to Burundian people in general, and especially the youth; Which in the end , still limit the youth`s potentiality at the market place.
Therefore, after realizing these obstacles and challenges our fellow comrades are facing .Our organization whose part of its mission is to promote English has initiated English classes and debating forums free of charge in different public and private facilities from Northern quarters of Bujumbura. In those forums and English classes youth from different ethnical, educational, and religious background and political beliefs or ideas meet across the week and learn and exchange their views on different topics of public interest such as Humans rights, Gender equality, fair election , Democracy , and the like topics and improve their English skills.
Although the challenges in regard with the English language , with our effort and the contribution of English training centers ,we are gradually helping the English speaking community to grow up and make of this language a reality in Burundi. In a nutshell, We solemnly call all English speaking individuals, clubs and organizations scattered all around Bujumbura and throughout the whole country to network together and share resources and keep in touch. With good English communicating skills will eventually be able to market and portray our country`s image and reputation and be potential at the market place and have access to English resources.
With this spirit our initiative under YOUTH EMPOWERMENT AND LEADERSHIP INITIATIVE is looking forward to improving the level of communication in English in Burundi through a variety of programs such as creating an English audience, offering platforms and promoting English oeuvres both on national and international scene. Where there is a will, there is a way.